Purdue's College of Agriculture equips students to tackle the challenges of the 21st century. Fight world hunger. Safeguard food security. Develop renewable energy. Meet global issues head on, whether in your own backyard or half a world away.
From the get-go you'll feel right at home in a small, yet world-leading college with 31 different majors and 54 educational options. Plus there are remarkable leadership, study abroad and research opportunities. And here's the real kicker: never before has demand been so acute for well-prepared agriculture graduates to lead – and make a difference.
College of Agriculture Website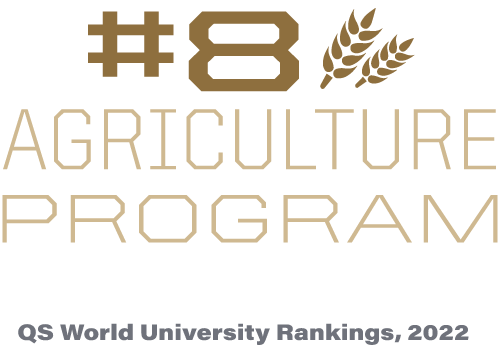 What are Purdue Agriculture graduates doing?
You must have Javascript enabled to view this chart.
77.14% are employed, 16.40% are continuing with their education, 2.08% are seeking employment, .69% are seeking education, and 3.70% are engaged in other activities.
Average Salary: $46,775
CCO Data. See More
The Buzz Around Digital Agriculture
"It wasn't until a family friend took me beekeeping that I got hooked," recalled Brock Harpur, assistant professor of entomology. "It happened as soon as I put on the suit, opened up the colony and saw the life inside. It's pretty remarkable what you can see inside of a honey bee colony as a scientist."

Harpur's fascination with bees did not develop until college, yet his interest in biology was deep-seated. "British Columbia is a pretty fantastic place to live as a kid," shared Harpur. "There's a lot to do outdoors, so that's what I tended to do. I spent a lot of time looking at insects. I really loved ants. I could hike along a trail and see all of the little ground nesting ants, their trails and foraging patterns."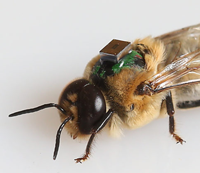 Agriculture Majors
You must have Javascript enabled to view this content
---