Purdue's English Department offers students individualized attention and access to excellent teachers and experts who shape how people think about literature, linguistics, and writing. A degree in English imparts the skills needed to succeed in any career students choose, and provides the versatility characteristic of a liberal arts education.
While pursuing a BA in English, students may select from three distinct concentrations: Literature, English Education and English Language in a Global Context.
The Literature student is a reader. In this track, students read authors who have shaped the English-speaking globe and practice the skills necessary to negotiate a complex world.
The English Education student is a teacher. English Education combines English with courses in educational psychology, curriculum development and pedagogy.
The English Language in a Global Context student is an internationalist. In this track, students learn about the history and the varieties of English around the world, and the teaching of English as a second language.
In all three, our students have access to unique English department learning communities, internships, scholarships, study abroad opportunities and more, providing them with the foundations for collegiate success, and beyond.
All liberal arts majors prepare students with the skills identified as contributing to managerial success:  communicating and listening well, possessing insights into others, creative/critical thinking, problem solving, and the ability to make connections across complex ideas.
Degree in 3
Motivated, driven students can complete this major in three years.
Degree in 3
allows students to enter the work force or graduate school a year earlier while also providing a cost-effective way to complete an undergraduate degree. Degree in 3 offers a great combination of cost-savings and the opportunity to accelerate your future and achieve your goals.
Dr. Tara Star Johnson: College of Liberal Arts Outstanding Undergraduate Teaching Award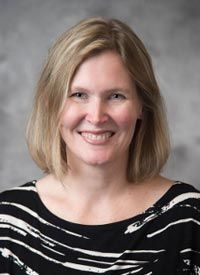 Dr. Tara Star Johnson, Program Convener, Director of English Education, and Associate Professor of Literacy and Language in the Department of Curriculum and Instruction, recently received the 2020-2021 College of Liberal Arts Outstanding Undergraduate Teaching Award, the highest teaching honor presented by Liberal Arts.
Dr. Johnson earned a B.A in English at Grand Valley State University, a M.A. in English Education at the University of Georgia, and a Ph.D. in Language Education at the University of Georgia.
Dr. Johnson joined Purdue University College of Education in 2006 with an early-career focus was on sexual dynamics in the classroom, resulting in a book and multiple journal articles stemming from three studies. Though this body of scholarship still informs Dr. Johnson's teaching, her research has evolved toward the scholarship of engagement, and is currently studying the process and politics behind the development of standards and high-stakes assessment in Indiana.
Plan of Study
English Webpage
Transfer to English
Purdue admits to individual majors. Transfer students must meet Purdue's overall transfer criteria, as well as any major-specific requirements. Before you apply, check the closed programs page to confirm this major is open to transfer students. If it is, refer to the information below for major-specific transfer criteria.
Minimum GPA: 2.5
---
Contact Information
Undergraduate Student Recruitment Office
(765) 494-6291
newstudent@purdue.edu
College of Liberal Arts
---
Careers in English
Editor
Attorney
Journalist
Publishing
Grant Writer
Creative Writing
Technical Writing
Advertising
Public Relations
---