Human and machine interactions are growing at an exponential pace (just ask Alexa or Siri). So what does it mean to make ethical decisions regarding artificial intelligence and data usage?
Innovations in technology, big data and artificial intelligence have consequences that deserve thoughtful, intentional consideration. How is big data used? What about privacy? Or bias? How do machines influence humans? What is responsible technology?
This major is for people who are science-curious, who want to be in the space where innovative technology is developing, yet don't want to engineer the system. Who want to explore the human aspects of the machine learning, artificial intelligence and big data. It is also for the people building the technology and writing the code who recognize their obligation to use technology and date responsibly.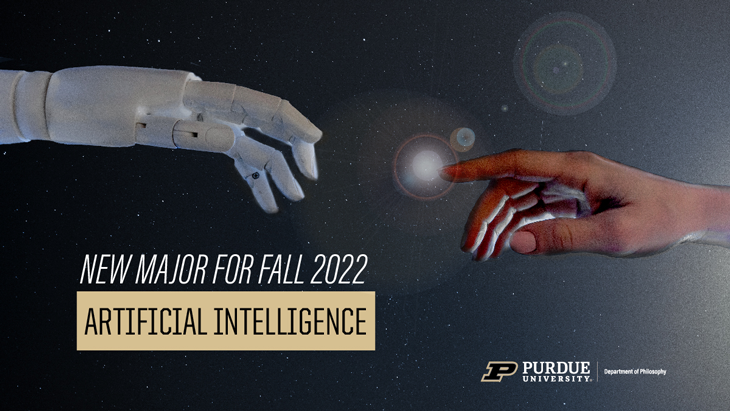 Plan of Study
Artificial Intelligence Webpage
Transfer to Artificial Intelligence
Purdue admits to individual majors. Transfer students must meet Purdue's overall transfer criteria, as well as any major-specific requirements. Before you apply, check the closed programs page to confirm this major is open to transfer students. If it is, refer to the information below for major-specific transfer criteria.
Minimum GPA: 2.5
---
Contact Information
Undergraduate Student Recruitment Office
(765) 494-6291
newstudent@purdue.edu
College of Liberal Arts
---
Careers in Artificial Intelligence
Tech Development
UX Design
Healthcare
Law
Ethics and Compliance
Project Management
Urban Planning
Bioethics
---