Starting social giant leaps
with a few small steps
Boilermakers have access to nearly 1,000 student clubs and organizations, so we are certain that you will find your perfect fit here! Boilermaker Humza Syed says, "The moment I have found a real sense of community and belonging at Purdue have often come in different club and organizational activities."
For him, it meant joining Purdue Old Masters, a student organization that focuses on professional outreach and event planning. "It has shown me just how important we student are to one another," he says. In fact, Humza firmly believes the support and encouragement a person receives as a Boilermaker benefits not just their academics, but the whole student, too.
"The community is what makes Purdue a place that helps you grow and understand who you are and how you belong. I think it's one of the first places where you can establish yourself as an individual and see how you fit into a bigger picture. And that gives you a real sense of pride."
Taking giant leaps in pharmaceutical research, together
A lot of people might hesitate to attend school in the middle of the United States when they come from somewhere as far away as Vancouver, British Columbia. But Myra Fu says it's 100% worth it.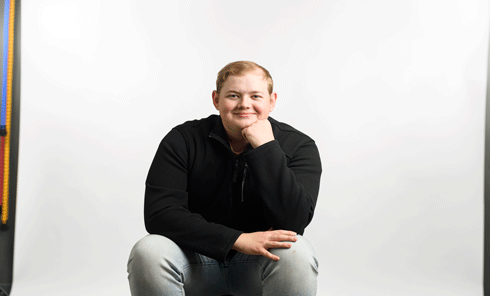 "Purdue was the whole package to me," she says. "We have one of the best pharmacy programs in the nation and a long history of producing passionate leaders in the pharmaceutical industry, so making the decision to come here was easy."
Especially important in her decision was the access students have to professors, and the Purdue community's genuine interest in student success.
"The most important thing to me about my Purdue experience is the sincere investment of Purdue faculty and alumni in current students." she says.
Tailored guidance from faculty was what guided her to internships with Eli Lilly, Janssen Pharmaceuticals and Pfizer – all of which cemented her devotion to making a difference through research.
Getting to help kids sooner and with less debt – that's my giant leap
When Maya Steinhart started her college search, she knew she wanted to study Special Education, but it was going to be an expensive endeavor.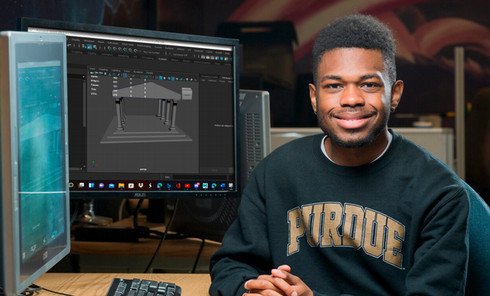 Tuition rates across the country – and especially in California, where she lived – were higher than ever. And she was looking at an extra year of tuition on top of the typical four, since most Special Education programs take five years to complete.
Purdue was her solution.
Not only was it less expensive to pay out-of-state tuition to become a Boilermaker, but she discovered that Special Education here is also part of Purdue's Degree in 3 program. "Saving so much money by going to Purdue will allow me to go to graduate school and travel before it," she says.
Hear how the value of a Purdue degree made the difference for Maya and her college choice here!