Purdue physics is an internationally recognized department for excellence in forefront research and undergraduate and graduate education. Our undergraduate classes for physics majors average 30 or fewer students and are taught by professors actively engaged in forefront research. Undergraduate research is strongly encouraged and opportunities exist as early as the second semester to work in a research group. These groups include experimental and theoretical condensed matter physics, high energy physics, nano-physics, nuclear physics, astrophysics, biological physics, geophysics, relativity, and interdisciplinary areas of material science, engineering, or computational science. 
The department also helps undergraduates with external internships, particularly for the summers. Upon graduation our students are accepted for graduate programs at many of the top universities and are also sought after for positions in industry, particularly high-tech positions. Our graduates have an exceptional record of career accomplishment in a wide variety of settings, including academia and major industrial and government labs.
As part of obtaining a physics degree there are a wide variety of diverse areas in which an undergraduate can have a minor specialization. These range from connected disciplines such as computing to other areas such as business. Specializations include:
Physics
Physics Honors
Applied Physics
Applied Physics Honors
The specialties under the applied physics curriculum can range from different areas. Individually tailored specialties may be chosen by the student in consultation with an advisor. Currently available specialties include:
Geophysics and Atmospheric Sciences
Astrophysics
Computational Physics
Nuclear Physics
Material Science & Engineering
Electrical and Computer Engineering
Medical Physics
Planetary Sciences
In addition, many physics majors manage to complete dual or multiple major programs within the College of Science. This is possible because of a considerable overlap of the College of Science requirements. Popular dual majors with physics are: mathematics, planetary sciences and chemistry.
---
Purdue physics, astronomy professor elected to prestigious National Academy of Sciences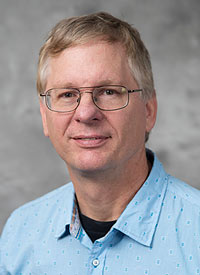 A Purdue University physics and astronomy professor has been named to the National Academy of Sciences, one of the highest honors given to a scientist in the United States.
Chris H. Greene, Purdue's Albert Overhauser Distinguished Professor of Physics and Astronomy, was one of 100 new members to the academy, announced Tuesday (April 30 [2019]).
Greene was elected for his scientific work. His research interests includes:
Ultracold few-body and many-body quantum systems.
Electron-molecule collisions and dissociative recombination.
Ultrafast laser interactions with atoms and molecules.
Novel Rydberg molecules and multichannel Rydberg atoms.
The National Academy of Sciences is a private, nonprofit society of distinguished scholars engaged in scientific and engineering research, dedicated to furthering science and technology and their use for the general welfare.
Plan of Study
Physics Webpage
Transfer to Physics
Purdue admits to individual majors. Transfer students must meet Purdue's overall transfer criteria, as well as any major-specific requirements. Before you apply, check the closed programs page to confirm this major is open to transfer students. If it is, refer to the information below for major-specific transfer criteria.
Minimum GPA: 2.5
Additional Requirements: Completion of at least one semester of college-level calculus equivalent to MA 16100 or MA 16500 with a grade of C or higher.
---
Contact Information
Director of Recruiting, College of Science
(765) 494-1771
sciencerecruiting@purdue.edu
College of Science
---
Careers in Physics
A bachelor's degree in physics prepares students to pursue careers in an extraordinary variety of areas, including technical and managerial careers in industry and basic research in universities, industrial laboratories, and national laboratories.
The general problem-solving skills developed in physics studies serve students well not only in careers in physics but also in careers in other sciences, engineering, law, medicine, management, finance, and government.
Some examples of careers chosen by physics majors include teacher, doctor, research scientist, lawyer, physician, architect, technical salesperson, electrical engineer, aeronautical engineer, astronaut, geophysicist, software designer, technical analyst, reliability engineer, and process engineer.
---