Purdue University in West Lafayette
Not only does sales and marketing emphasize sales, marketing, and management, it allows students to develop an area of specialization to prepare them for entry into an agriculture-related industry of their choice. A wide spectrum of farm supply industries, service firms, agricultural marketing organizations, and food manufacturing companies are marketing-oriented and depend extensively on agricultural graduates who are well-trained in marketing tools and concepts.
This program provides the basis for entry into agri-marketing, leading to a professional career in agri-sales or marketing management.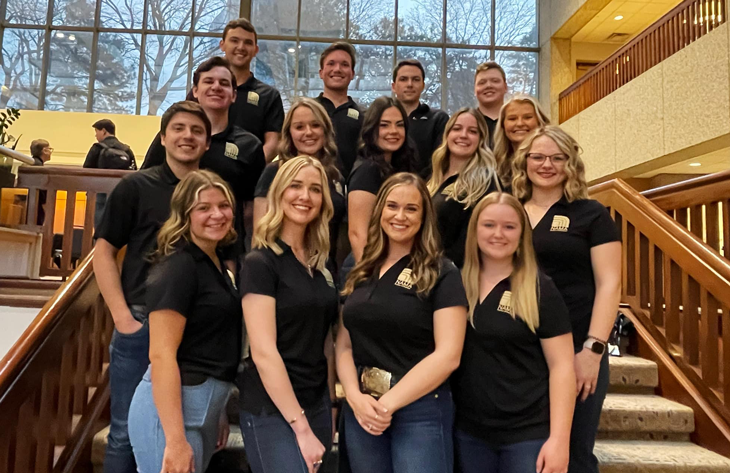 Student Spotlight: Olivia West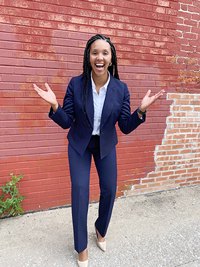 Hometown: LaPorte, IN 
High school: LaPorte High School 
Major & Concentration: Sales and Marketing 
Why did you come to Purdue: Purdue has an excellent reputation for building people who change the world and I am one of them. 
Top three influences at Purdue: 
Randall Lewis – the first Purdue faculty to believe in me and invest in my development
LeeAnn Williams – Academic Advisor that cares about not just what I do, but who I am
Vice Provost Dr. John Gates – mentor that intentionally checks in with me and encourages my dreams  
Five words to describe Purdue: 
Excellence
Persistence
Grit
Versatile
Unwavering 
Top five highlights of your career:
Forbes 30 Under 30 Scholar
Nestle Diversity Leadership Symposium 
Forte Women in Business Foundation – Campus Lead
Securing Fortune 500 Internship
Study Abroad in Madrid, Spain 
Something you wish you would have done at Purdue: Gotten involved with minority organizations sooner 
Places you have been as a Purdue student: 
Madrid, Spain for study abroad where I traveled to 8 Spanish cities – along with Portugal, and London
Washington, DC 3 times for professional conferences
Detroit, Michigan for Forbes 30 Under 30 Conference
Phoenix, Arizona for National Convention
Madison, Wisconsin- MANRRS Regional Conference 
Have to redo college in a major not in Ag: Organizational Leadership and General Management  
Favorite club/organization: MANRRS & Forte Women in Business Foundation 
Favorite Student-led event/initiative: Hammer Down Hunger
Favorite place to study: RAWLS 3rd floor by the windows 
Over your career where were you most likely to be found on campus: Co-Rec and Black Cultural Center 
Favorite spot on campus: RAWLS 3rd floor by windows  
Plan of Study
Sales and Marketing Webpage
Transfer to Sales and Marketing
Purdue admits to individual majors. Transfer students must meet Purdue's overall transfer criteria, as well as any major-specific requirements. Before you apply, check the closed programs page to confirm this major is open to transfer students. If it is, refer to the information below for major-specific transfer criteria.
Minimum GPA: 2.5
---
Contact Information
Agriculture Economics
(765) 494-4201
agec1@purdue.edu
College of Agriculture
---
Careers in Sales and Marketing
Professional sales representative
Marketing manager
---