Purdue University in West Lafayette
Anthropology considers humankind from a holistic perspective that aims for an understanding of how culture, biology, history, and language intersect.
Purdue's anthropology has a rigorous and well-balanced four-field (biological, archaeological, cultural, and linguistic anthropology) undergraduate program. The faculty cover a range of substantive, methodological, and theoretical areas in courses that provide students with a solid grounding in anthropological perspectives. Students have the opportunity for hands-on experiences within the department with internships and field work experiences. Purdue has an active anthropology student club, P.A.S.T. (Purdue Anthropology Society). 
Anthropology Honors provides a capstone experience for students, if they choose. The year-long program empowers students to focus on a particular empirical issue in an anthropological sub-discipline.  Students write an honors thesis based on their research.
All liberal arts majors prepare students with the skills identified as contributing to managerial success:  communicating and listening well, possessing insights into others, creative/critical thinking, problem solving, and the ability to make connections across complex ideas.
Degree in 3
Motivated, driven students can complete this major in three years.
Degree in 3
allows students to enter the work force or graduate school a year earlier while also providing a cost-effective way to complete an undergraduate degree. Degree in 3 offers a great combination of cost-savings and the opportunity to accelerate your future and achieve your goals.
Michele Buzon, Professor of Anthropology and 2017 Lu Ann Aday Award Winner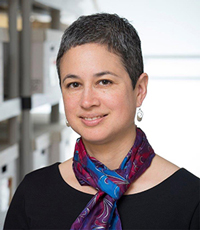 Michele Buzon, professor of anthropology, has been chosen as the 2017 Lu Ann Aday Award recipient. The most prestigious recognition the university bestows in the humanities and social science, it is one of Purdue's top three research honors. A bioarchaeologist, Michele's research focus is excavating and analyzing human skeletal remains from archaeological sites in order to address questions related to the biocultural effects of sociopolitical change in the ancient Nile Valley. Michele has an international reputation for her expertise and innovation, specifically in her research in the Nile Valley.
Plan of Study
Anthropology, BA
Anthropology Honors, BA
Concentrations include:
Anthropology Webpage
Transfer to Anthropology
Purdue admits to individual majors. Transfer students must meet Purdue's overall transfer criteria, as well as any major-specific requirements. Before you apply, check the closed programs page to confirm this major is open to transfer students. If it is, refer to the information below for major-specific transfer criteria.
Minimum GPA: 2.5
---
Contact Information
Undergraduate Student Recruitment Office
(765) 494-6291
newstudent@purdue.edu
College of Liberal Arts
---
Careers in Anthropology
Teacher
Museum and Archive Curator
Government Researcher
Non-Profit Manager
Consulting
Cultural Resource Management
Impact Assessment
Policy Analysis
Journalism
Business
---