Setting the stage for those who follow-a Boilermaker trail blazer
A change in career interest, and some advice from Mom, ultimately led Destiny White towards being the first Black woman to graduate with a BS in nuclear engineering at Purdue. In discussing her achievements, Destiny says that she could not have accomplished her goals without the support of the community she found within Purdue's diverse range of clubs and organizations. From invaluable research participation to diversifying processes in the Purdue Mortar Board, Destiny was able to pursue her giant leap while leaving an influential mark on her campus involvement. With over 1,000 student clubs and organizations available, Purdue offers an opportunity for all students to pursue their passions and leave their mark.
Reflecting on her own experience, Destiny had some advice for future students, "If I were to offer one piece of advice to sum everything up, I would tell all the Black girls out there who maybe feel nerdy or feel like they don't always fit in — there is a path out there for you," she said. "Don't be afraid to follow your dreams. Don't be afraid to be yourself. I'm cheering for you. The world's cheering for you."
Providing a world-class education at an affordable price
The cost of a quality college education can be a major deciding factor for students and families as they consider which institutions may be the best fit for them. Being the youngest of 3 siblings, Korbin Zvokel understood that financially supporting all 3 kids' educational journeys was not always easy for his parents. For Korbin and his family, Purdue's commitment to affordability had a major impact and helped alleviate financial stress when choosing the best university for him.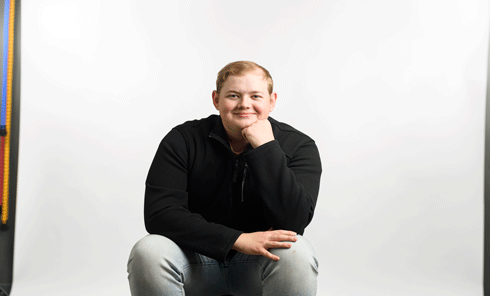 Thanks to over a decade of frozen tuition, Korbin and his family, along with many other Boilermaker families, can receive a world-class education at an affordable price. As always, accessibility and affordability are at the forefront of Purdue's mission.
Hear how the value of a Purdue degree made the difference for Korbin and his college choice!
Succeeding against all odds-that's what being a Boilermaker means to me
When Grace's autism diagnosis was met with little support in the public school system, she took the homeschooling route and found herself excelling beyond any expectations. At just 12, she discovered her love for physics and took her first calculus course at Purdue; at 15 years old, Grace became a full-time student at the university.
Throughout her time at Purdue, The Disability Resource Center (DRC) has been an advocate for Grace's success, aiding in finding what works best for her studies. "Purdue was so different. People here have supported me and helped me. The DRC has been awesome. They've advocated for me on so many occasions and accommodated so many things."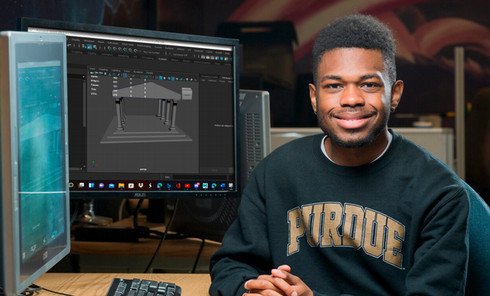 Now graduated with honors degrees in math and physics, Grace is taking her next giant leap by beginning her master's program in physics here at Purdue. "This is me. I'm a Boilermaker. I'm succeeding against all odds. Being a Boilermaker means I've found a place that is willing to work with me and not against me." Acknowledgment, ready support, and determination aided Grace's persistent pursuit at Purdue.